The Best Way to Make Your Thanksgiving Memories Unique
Thanksgiving is a holiday when the whole family gathers together. It's a precious time that you spend with your family eating turkey, talking, having fun and surely taking photos. You can capture these memorable festive moments and turn them into unique photo collage memories with a quick collage maker.
Photo collage is really a nice way to share lots of photos in one place. You may go to take as many as photos on Thanksgiving Day, like photos of all family members together and of all small details that help to preserve the spirit of Thanksgiving - turkey, decorations and so on. Gathering these photos in a collage to send to your relatives as gift will bring you and your family a totally different Thanksgiving. What can be more memorable than a personalized collage created from your own photos?
But make a collage can be a laborious task if you use Photoshop or similar - you may need the assistance of some tutorials to get you started. However you could take some of the effort out with a quick and simple collage maker. This post will help you know about some knacks that can be used to create nice looking collages without having much of image editing skills.
Picture Collage Maker for Mac is an easy-to-use collage maker that lets you combine your precious photos into a creative collage in minutes, fantastic for making photo cards, posters, scrapbooks, albums and more. It provides so many stylish templates featuring various layouts, themes, picture frames and more for free! You can choose what you need, and create stunning photo collage with precious photos from Thanksgiving festival.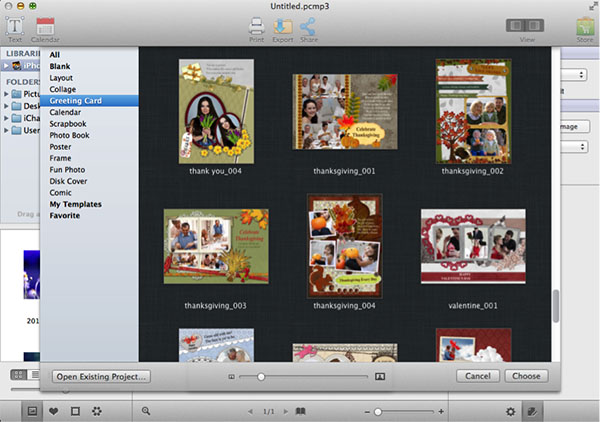 You can then start adding photos from your folder or directly from iPhoto to the collage maker. What's more flexible for you to experience is that you can resize the photo to fit the picture frame, reposition to show on the very part you like, flip and rotate, etc. To make your photo collage more creative and unique, writing something to exclaim your feeling in different color, size, fonts; applying abundant clipart, backgrounds, popular effects, picture frames and masks, etc. are all worthy of consideration.
Personalize Photos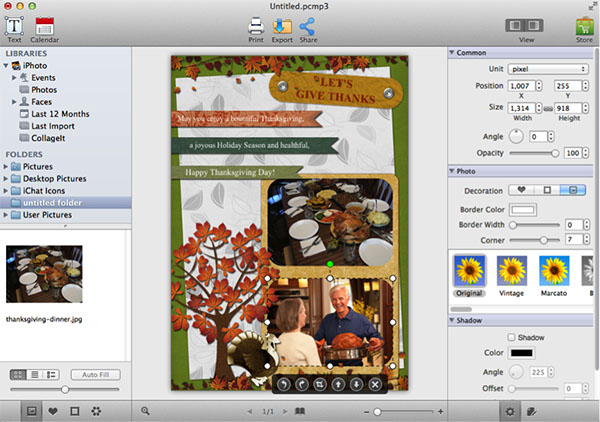 Personalize Text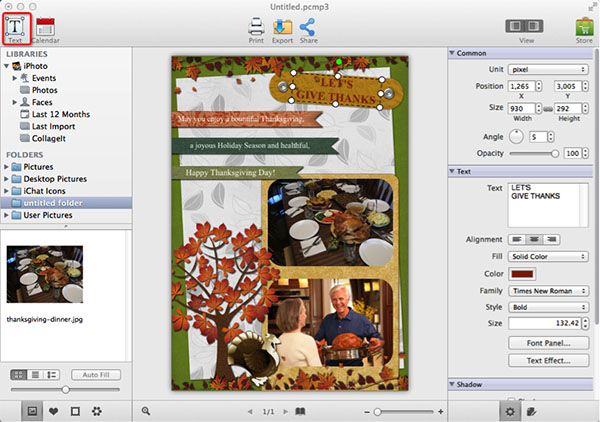 Apply Clipart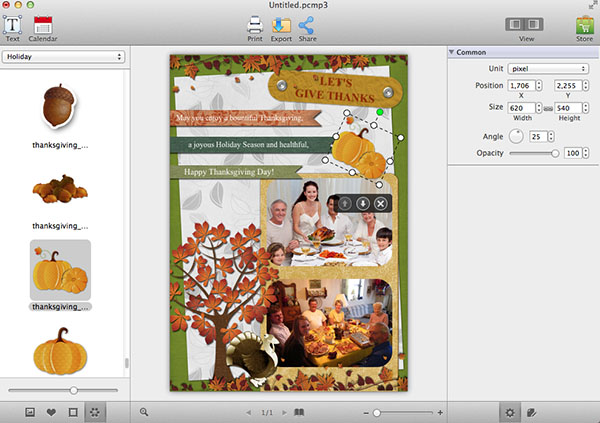 Apply Background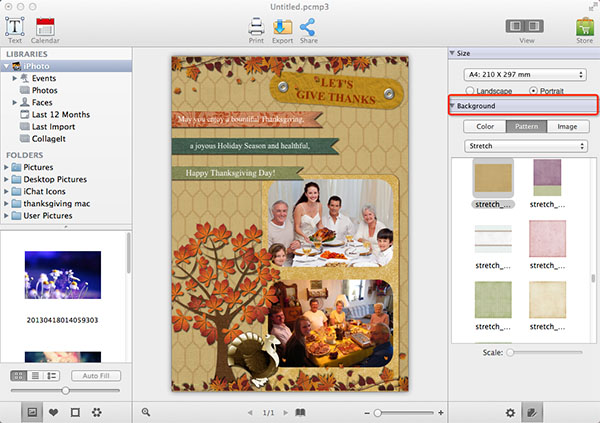 Apply Frame & Mask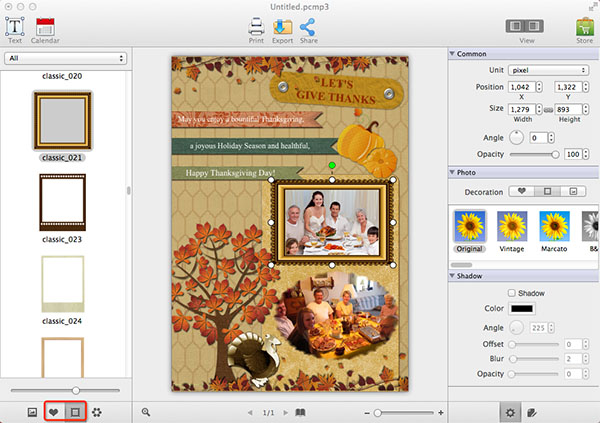 Picture Collage Maker for Mac offers you endless ways to arrange your photos from holiday events, family vacations, or every favorite moments and email, share or print it as a keepsake or gift.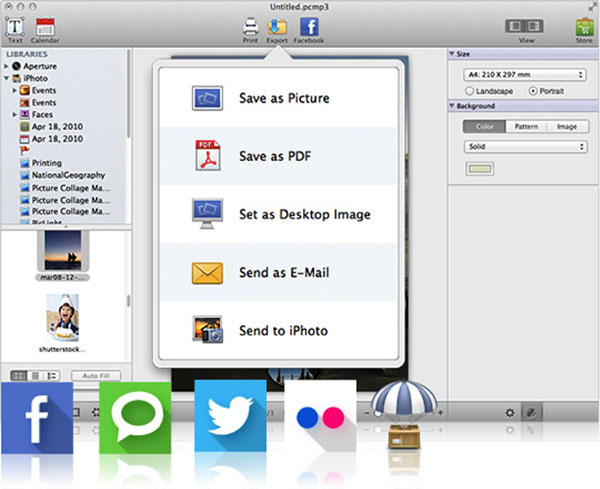 Just come to showcase your happy moments of Thanksgiving in special display.
Related Articles