Publisher Plus for Mac
It can't be any easier to create awesome printable documents than with this powerful desktop publishing software on Mac.

A fully-featured and user-friendly desktop publishing and page layout application specially made for novice and experienced users.
- From Softpedia Editor
What can Publisher Plus for Mac do?
Do you need a sleek solution for easy page layout whenever you wish to create brochures, flyers, newsletters, magazines, posters or any other professional print? Then Publisher Plus, our desktop publishing software for Mac, can deliver without any hassle.
Various Templates and Decorations for Page Layout Inspiration

170 plus professional templates of different layout design for flyers, brochures, newsletters, calendars, posters, and more.
Hundreds of delicate clipart. You can also search the web for images inside the app.
230 plus professional backgrounds.
40 plus photo frames and masks.
Additional free template packages are available in the Store.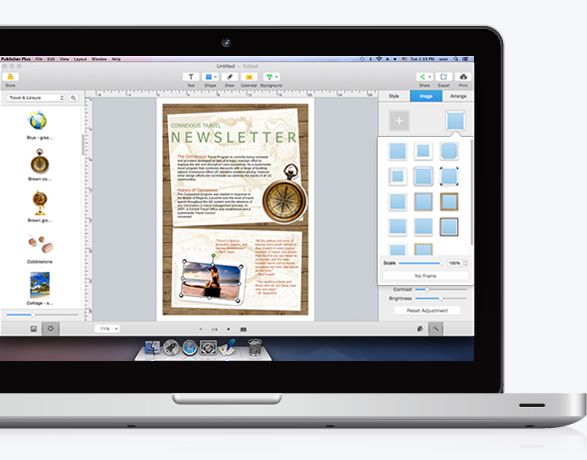 Page Setup

Customize page size and orientation (landscape and portrait) of the page.
Support customizing page margins of Top, Bottom, Left, and Right.
Create and edit multiple pages.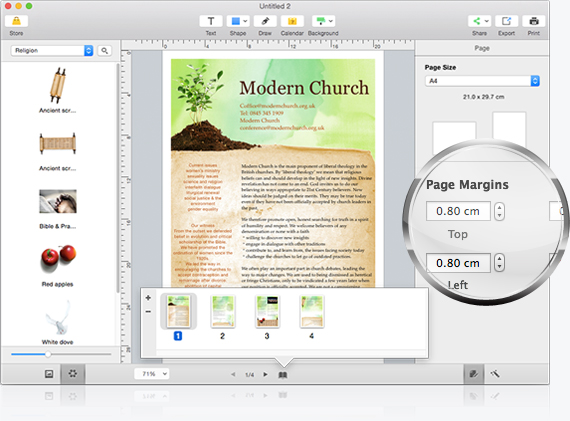 A Variety of Objects to Expand the Possibilities of Desktop Publishing

Photo objects from iPhoto or from any folder in Finder. Support almost all formats like JPG, TIFF, PNG, GIF, PDF, EPS, AI, SVG, etc.
Apply delicate clipart to make your page layout looks amazing.
Insert text object and edit the color, font, size, margin, columns, line spacing, text wrap, bullets/lists and more.
Add various preconfigured shape objects or create custom shapes.
Add calendar to create custom calendars.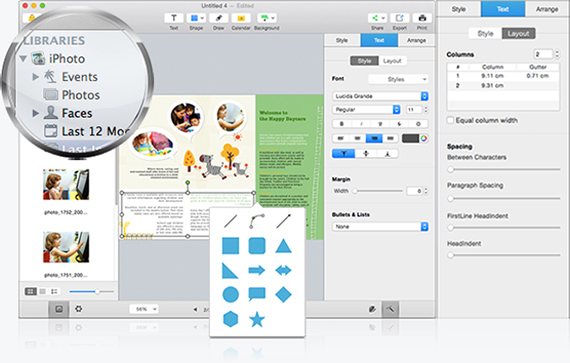 Create a Good Page Layout with Advanced Editing Features

Apply any object style to other objects in just one click.
Set up common used text styles for easy and repeated use in later.
Reposition & resize, rotate any object at ease.
Personalize opacity, mirror effect & flip of the objects.
Select 230 plus preset backgrounds or customize background with your own images.
Add color fill/pattern image fill, stroke, shadow or reflection to any object.
Select multiple objects to align, center and make same size of the objects as a whole.
Lock/Unlock, Group/Ungroup objects for easy operation.
Auto snap between one object and another, and between an object and the page margin as well.
Crop photo or manipulate the frame easily.
Apply frames, mask, filters, etc. to photos and it is easy to adjust image colors.
Manage layers of different objects.
Support undo/redo, copy/paste and other common editing features.
Support zooming in/out on the page, and Fit Width/Fit Page to view the page.
Support displaying rulers in the editing panel for better alignment of objects.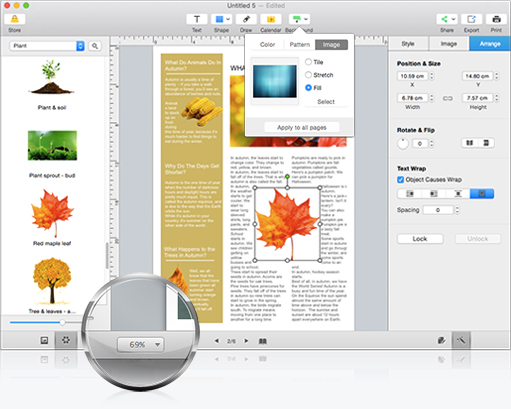 Export, Print and Share Your Layout Design Conveniently

Print the pages directly. It supports printing by Tile and Scale to paper size.
Export the pages as PDF, JPG, PNG, TIFF, BMP, and PSD.
Share the pages via Email, Message, Airdrop, Twitter, Facebook and Flickr within Publisher Plus for Mac.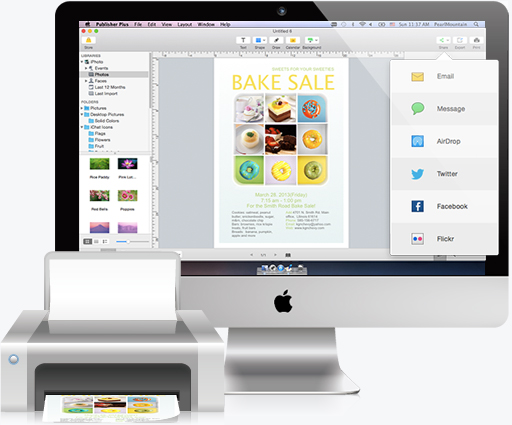 You may also be interested in these products :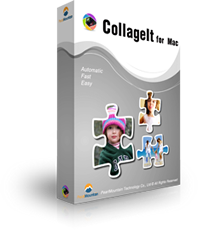 CollageIt for Mac
An easy-to-use and automatic collage maker that helps you create eye-catching photo collages on Mac OS X with just a few clicks.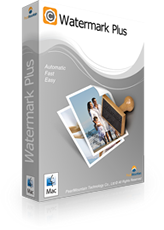 Watermark Plus for Mac
The completely all-in-one watermark maker on Mac that helps you batch watermark photos, quickly resize, rename and convert bulk of photos at a time.
Users Review
A fully-featured and user-friendly desktop publishing and page layout application specially made for novice and experienced users.
- Softpedia
It is easy to use publisher plus and it provides many templetes for me to create business cards, newletters, posters and so on. You will like to use it to create many kinds of products. Please enjoy it.
- g.woo
This app is amazing! So simple to use and easy to learn. It sure does get the job done. And it's worth every penny. Thanks!
- travis walter
This app is so convenient for me to write things on my Macbook. It is so beautiful and useful. Everyone should download it and have a try!
- durant
30 days Money Back Guarantee
Transactions Protected
Trusted by Millions
Support Service
Mac Products
Windows Products
Support
© Copyright 2020 PearlMountain. All Rights Reserved. Online Logo Design