Use Photo Editor to Make Personalized Photo Albums
Photo album is a special way to cherish and preserve your memories. Whether it is a gorgeous wedding photo album, a new baby memory album, an adventurous travel photo album or a personalized schoolmates' album, Collagelt has many collage supplies that enable you to make beautiful albums.
It is a powerful and automatic photo editor that helps to turn your digital photos into amazing and personalized photo albums with just a few clicks. Here are some steps on how to make beautiful photo albums with this photo editor.
Step1. Choose Template
Open this photo editor and choose one favorite collage template by double clicking.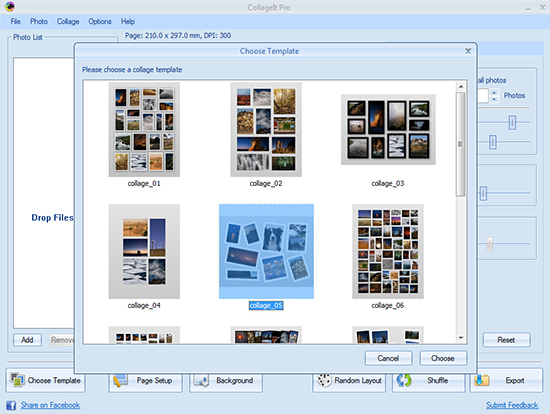 Step2. Add Photos
Click Add pane and add loved photos from Photo List into the edit area.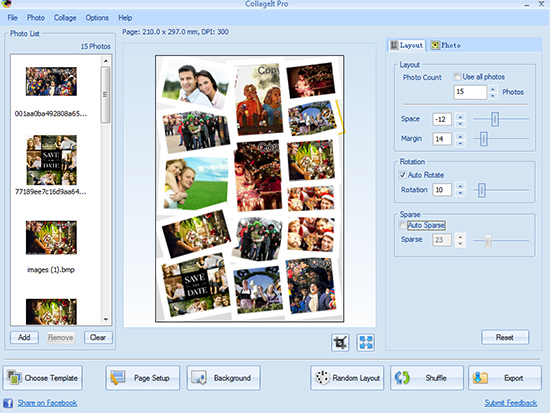 Step3. Make More Settings
Need to add more settings such as page setup, background, layout, frames, etc. to make your photo album more unique? The answer is absolutely yes. Now get started.
Page Setup
Click Page Setup pane on the bottom window and then you can set any collage size and orientation as you want. You can preview the effect accordingly on the right window until you are satisfied.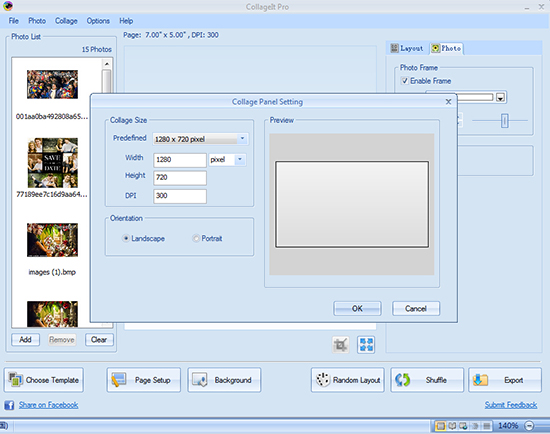 Set Background
Click Background pane on the bottom and you can set Color Fill or Image as background based on your own needs.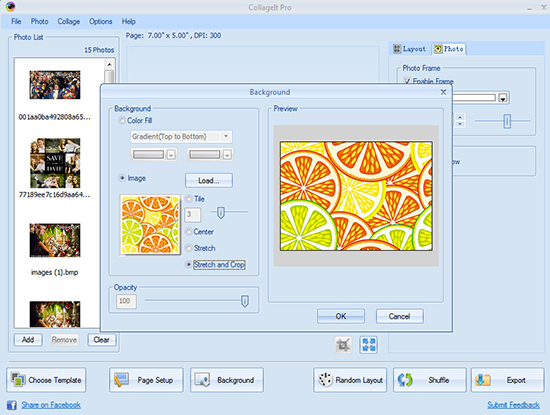 Set Layout
Click Layout pane on the right window and then you can adjust its photo count, space and margin according to your own preference. You can also adjust its Rotation and Sparse.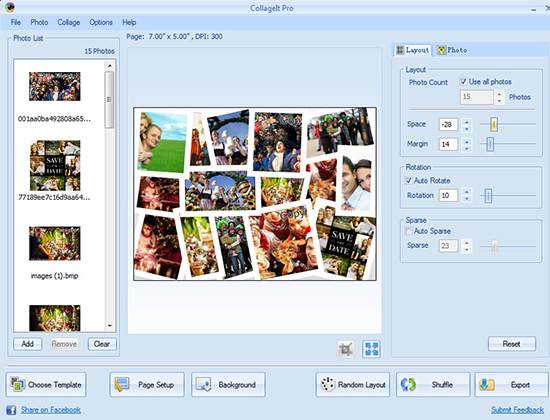 Adjust Frames
Open Photo pane on the right window and you can adjust color and width of the current photo frame. Free to add photo shadow if you like.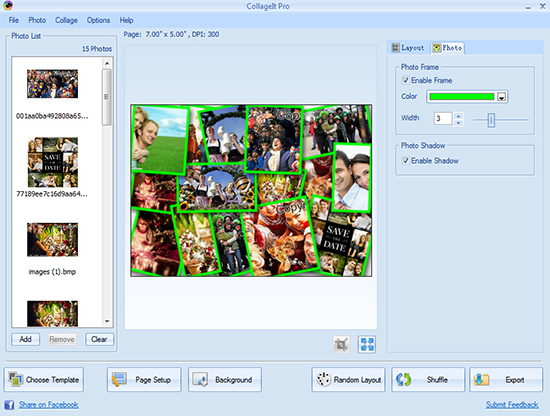 Step4. Save
Click Export pane on the right bottom and save current photo collage as image files, such as BMP, JPEG, PNG, TGA, etc. You can also send to your friends via E-mail or set it as wallpaper.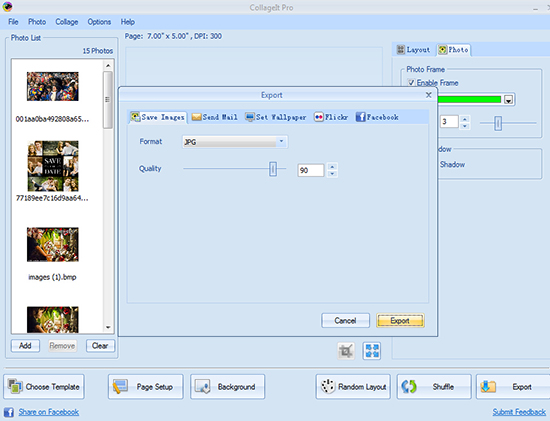 Only 4 steps, this easy-to-use photo editor will help you make an impressive and personalized photo album that keeps your favorite memories forever.
Related Articles