Make Your Own Fantastic Newsletter from Various Kind of Free Template
Need to make a newsletter to keep your customers and potential customers informed? Does putting together a newsletter take hours, give you headaches, and you're still unhappy with your work? Then Publisher Plus for Mac, a great desktop publishing software that comes with many pre-made and stylish newsletter templates, has all the tools you need to get the job done well.
Whether you're designing an internal newsletter for your company or a printed publication intended for public distribution, the easiest way is to use one free newsletter template to get start. With a rich set of templates available in Publisher Plus you can easily make a fantastic newsletter to promote sales, showcase information and events without any hassle.
1. Choose a Newsletter Template to Get Started
Using a template is the best option if you have little experience in design or have limited time to work on the newsletter. There are many free newsletter templates in Publisher Plus. To access them, launch the software and click Newsletters in the template chooser. Here you'll see all of the available template styles including animal protection, art, children care, church, club and real estate, etc. Choose one you need to customize and modify to your specifications.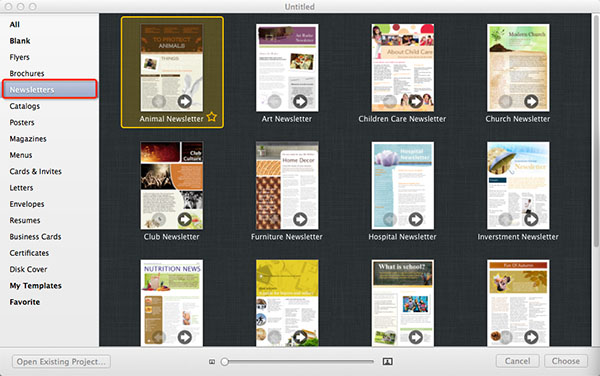 Tip: There are more extra professionally designed newsletter templates available in the in-app purchase; you can download the newsletter pack for free.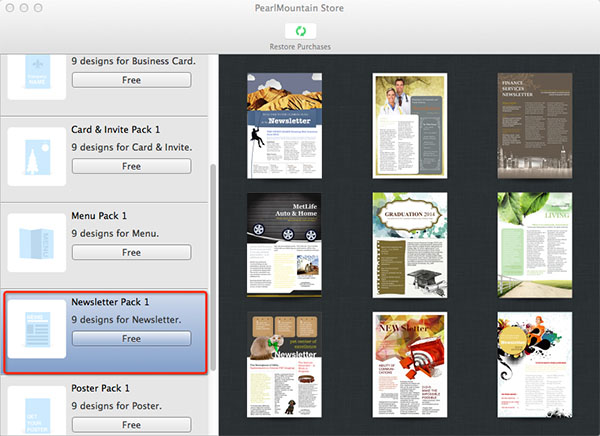 2. Make the Newsletter Template Your Own
Once you've decided the template you can go about the business of filling it with your own content, and this typically starts with photos.
Add Photos
Access your iPhoto library or other folder on the left panel, and then find a photo you'd like to use and drag it onto one of the existing images in the newsletter to replace it. Repeat this process until you've filled up the template with your own photos.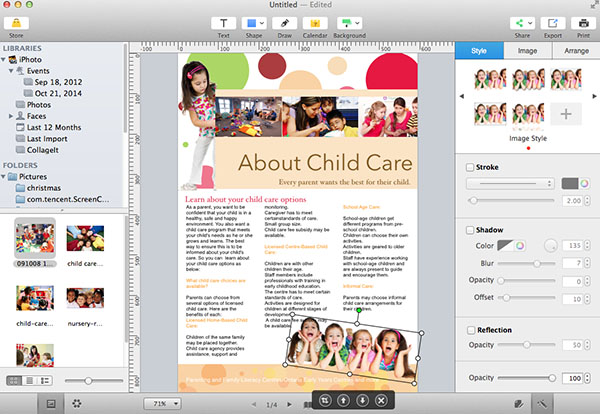 Tip: You can set up and save any common used image style profile and then apply it to other image with only one click.
Also you can choose preset clipart to your newsletter by simply dragging and dropping. There are hundreds and thousands clipart available in Publisher Plus.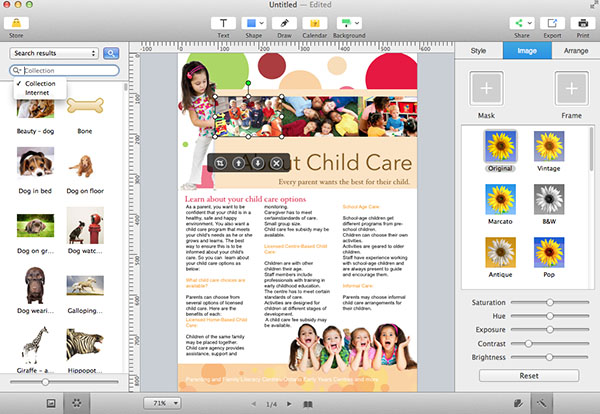 It's a piece of cake to crop photo within its frame, resize, rotate it and apply any frame, mask and effect to it on the right Image panel.
Add Text Content
Click Text toolbar on the top to add your own text into your work. Or just simply replace the text in the template by typing your information. Copy & paste is a friendly feature when you want to save time and improve efficiency.
You are free to set text style and layout such as text font, color, margin, column and so on to your liking.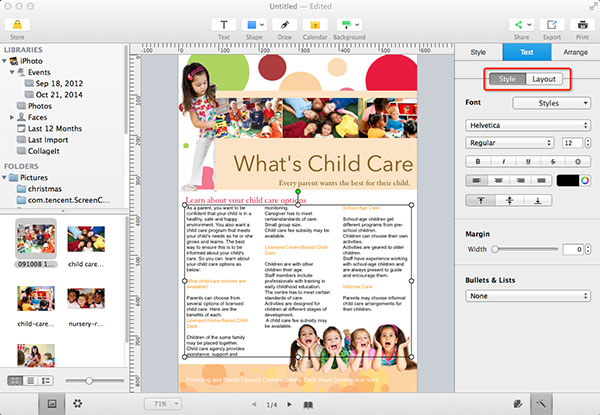 Tip: To succeed, newsletters must offer valuable information, and they should be short and to the point. Contact information would be necessary since it will encourage your readers to contact you or visit your organization to learn more.
Change Background (Optional)
Click Background toolbar button on the top of window to change the background of newsletter template. Select a solid or gradient background that fits well with the theme of your newsletter.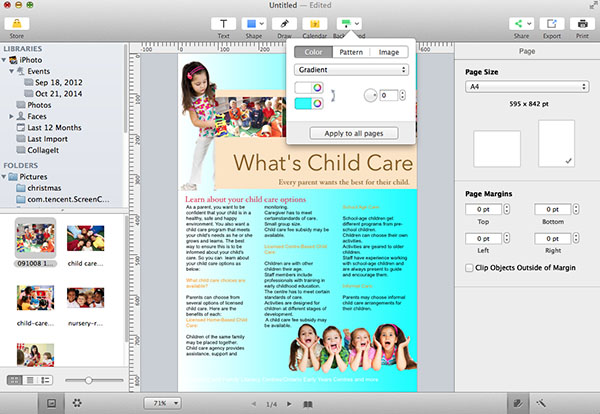 Or select the Pattern tab and choose a preset pattern style as background. One more option is that you can select the Image tab if you want to upload you own image as newsletter background.
3. Get Your Own Newsletter
Once you're happy with your newsletter, you have three options. You can go ahead and print it yourself. Also you are free to share it online with your subscribers or save for future use.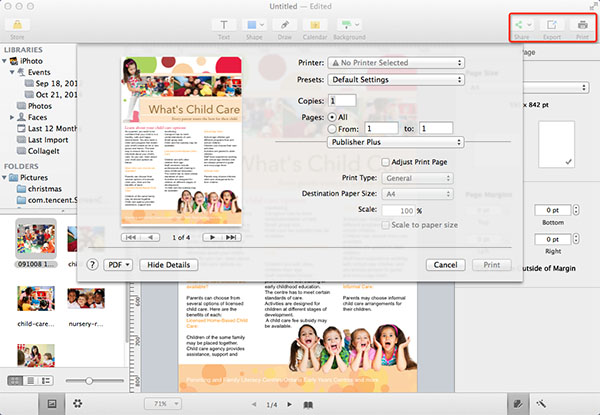 Whether you want to make a newsletter for business, your family or a special interest group, you are sure to get one that suits your needs by starting with a free template Publisher Plus provided. This article is dedicated to helping you get the most out of Publisher Plus for Mac, with which no longer will you feel lost in newsletter designs.
Related Articles