How to Make Impressive Newborn Baby Invitation Card in a Breeze
The arrival of a new baby is special and exciting so that you would want to tell the world the fantastic news about the birth of your new child, hoping they can celebrate this joyous occasion with you. The best way to announce a new arrival in the family is by throwing a party, which can be a witness that how special the new born is in all your important events of life.
When you are throwing a party and want it to be well attended, the first basics you need to do is make sure you have eye-catching invitations. Newborn baby invitation cards can be found anywhere and there are all sorts of cute designs complete with sweet sayings and adorable pictures, but what about those of us who want something different?
In case you are checking out ideas for the same, you have come to the right place. The following steps will show you how to make a unique and one-of-a-kind invitation card clearly by using Picture Collage Maker Pro in a few minutes. Free download Picture Collage Maker Pro to get started.
Step 1: Choose Template
Click Template pane on the left of collage, and then a template window will pop up as below. There are various templates for different occasions, such as Christmas, birthday, family, baby and kids, wedding and love, etc. Drag or double click to open a template that most closely resembles the invitation you want to create.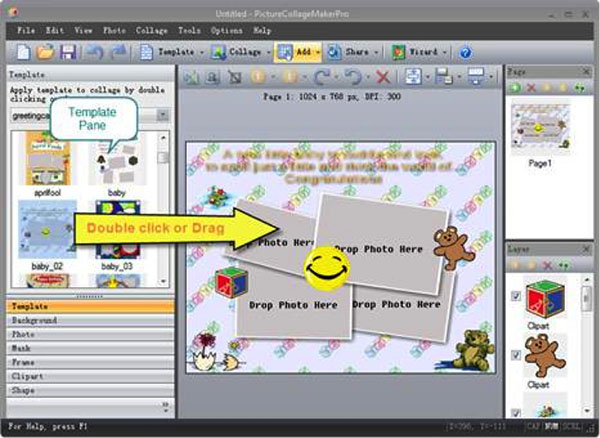 Step 2: Add Photos
Click the Photo pane to get photos from your local disk. Choose a photo of your newborn baby playing with toes, hands, smiling with pure eyes, etc. and simply drag and drop it from the left to the template. You can edit the photo at will to create a unique invitation card design.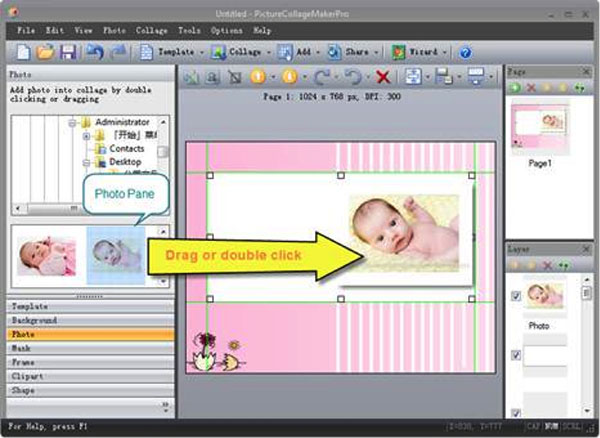 Step 3: Add Text
The template will have text in place. Select and delete the template text and replace it with your own. Click Collage menu and then click Add Text button, then the text edit window popup. Be sure to include the date, time, location of the party or any other info you'd like to add. Change the font properties to set the style, size, color of the font the way you want it.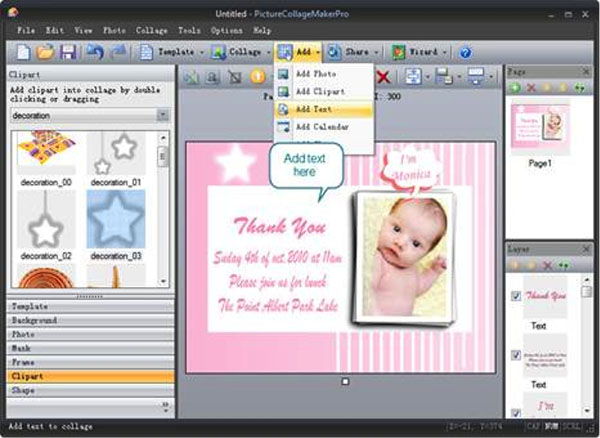 Step 4: Add Decorations
You can personalize your card to make it more unique. Extend your creativity to the most by adding background, frame, mask, clipart, etc. for your invitation card. No limitation, just do as you like! Besides, you can also alter the settings by adjust the layers, rotation and size of all the elements to make your invitation more attractive.
Apply Frames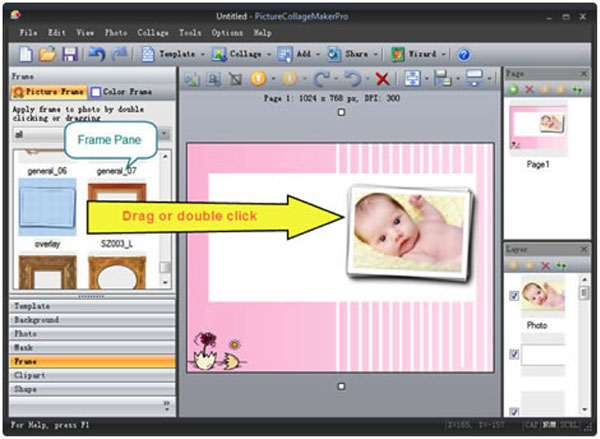 Apply Clipart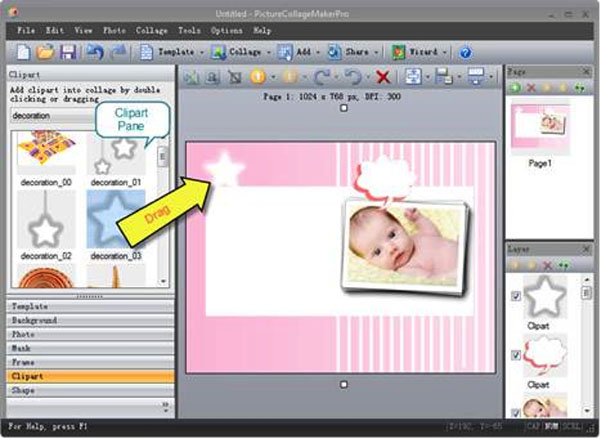 Step 5: Save and Print
With the baby's birth invitation card finished, you can save as pictures, email to your friends, or just print it out to send to your close friends and near and dear one and every one would love to attend this party to share the joy and happiness of you.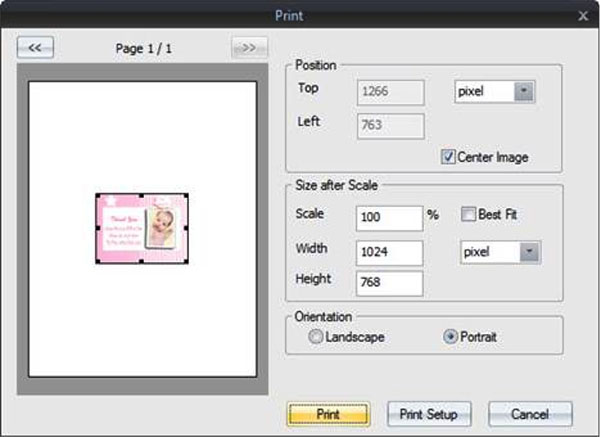 What a creative memory! You and your child will treasure it for life.
Related Articles