Photo Collage Templates Tips
There are four ways to create a beautiful collage in Picture Collage Maker, including Create Blank Collage, Create From Template, Template Collage Wizard, Grid Collage Wizard.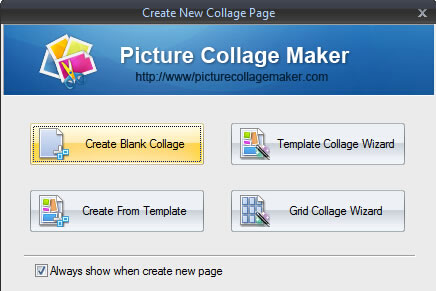 Professionally and beautifully designed templates will help you find great design inspiration on customizing a marvelous photo collage as a meaningful gift for your family or friends. Here are some collage template tips that are useful and helpful for you in the following article. Now free download Picture Collage Maker to get started.
Create Blank Collage
If you click Create Blank Collage, you can set Collage Size and Orientation at will in the Collage Panel Setting dialog box.
Collage Size: Free to set proper width and height for your photo collage.
Orientation: You can choose Landscape or Portrait as your collage orientation.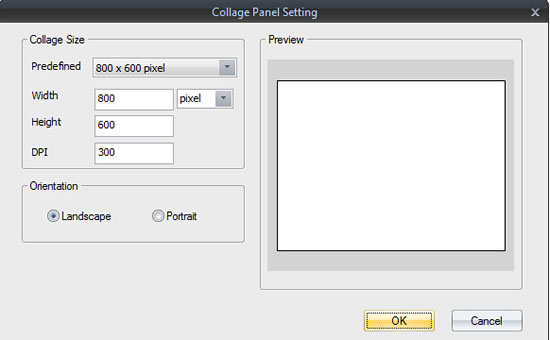 Create From Template
Click Create From Template and then you will see various template types such as Calendar, Collage, Comic, Scrapbook, Greeting Card, etc. appear in the popup window. You can freely choose your favorite one by double clicking and then start customizing a unique collage.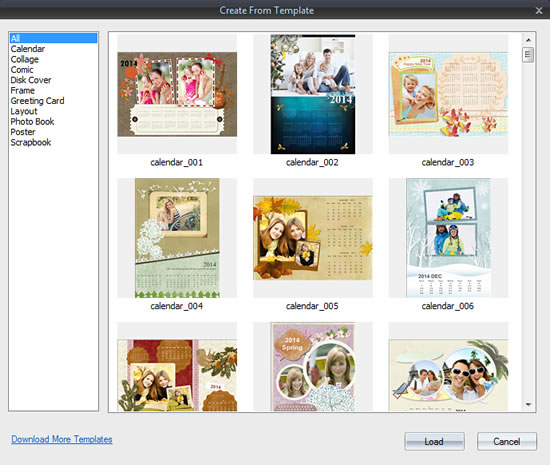 Create From Main Window
Whether you choose Create Blank collage or Create From Template, your selected template can be easily applied or replaced in the main window.
Click Template button in the left window and then lots of templates sorted in different categories will appear in the Template List. You can directly double click or simply drag your favorite one to apply it to your collage or replace the previous template you've already selected.

In addition, you can click Collage or Template button and then click Open Form Template to choose a template you like best in the popup window.
Notes: This powerful collage maker allows you to save your collage as template. Click Collage or Template button and then click Save As Template to save it as template for future use.