Make Custom Photo Books to Preserve Your Special Moments
As life goes on and time flies, it becomes much more vital to timelessly preserve your special and beautiful moments, such as weddings and honeymoon or any other moments that are especially important to you. Whether you want to keep your baby's happy days in mind or keep birthday party memories last forever, a custom photo book will offer a great way for your memories to live on through generations.
If you want to make a thoughtful and personalized keepsake for your family or friends, you shall not hesitate to make your own photo book by Picture Collage Maker – an easy-to-use photo book designer. Here are some steps on how to make a photo book.
Step1. Choose Template
Click Template pane on the left window and then click Photo Book template. Choose your favorite template to apply by double clicking or simply dragging. You can resize or move it at will by dragging your mouse.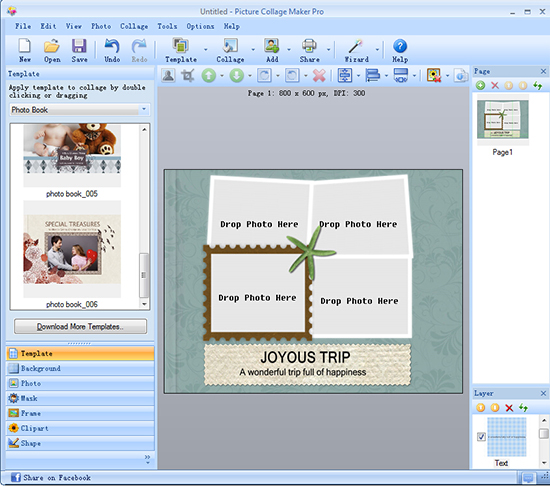 Step2. Add Photos
Click Photo pane on left and add photos that can present your most special moment. One of the great things about this software is that if you select one photo, you can add shadow; crop; rotate it and set your own object properties as wish by clicking Photo pane on top of window or directly clicking related icon button on top of the edit area.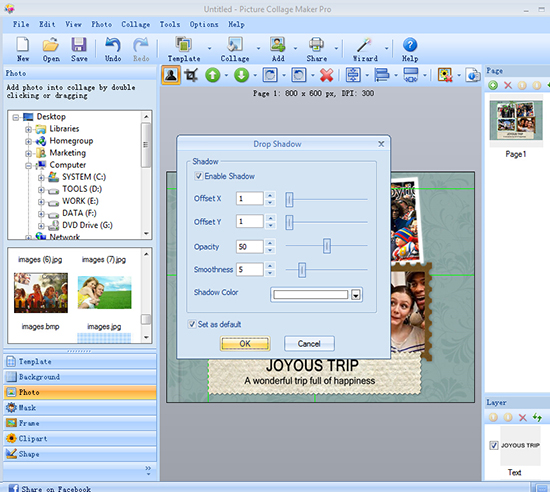 Step3. Add New Page as Cover Page
Making cover page is one of the most important settings for customizing eye-catching photo books. Click Add Page on the right window and choose Create Blank Collage to add the most representative photo as your cover page. You can crop or resize it by following the above introduction.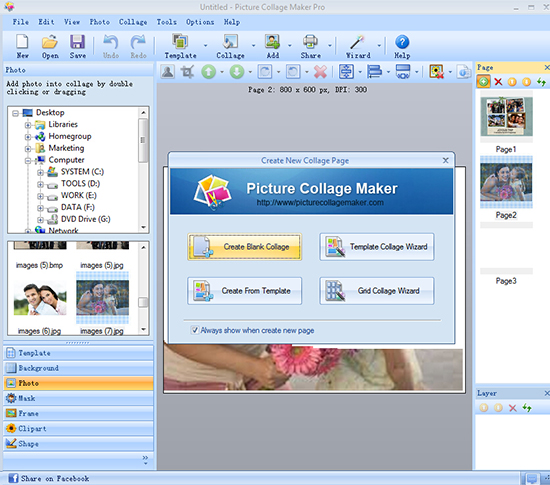 Step4. Add Decorations
Only adding photos may not be able to bring back what's passed, but if you add some decorations, such as text and calendar, it can provide a way to explore deep-rooted emotions and memories.
Add Text
Click Add →Add Text pane on top of window and type simple descriptions for your photos in order to keep memories. You can add it to all pages and free to set the font size and color.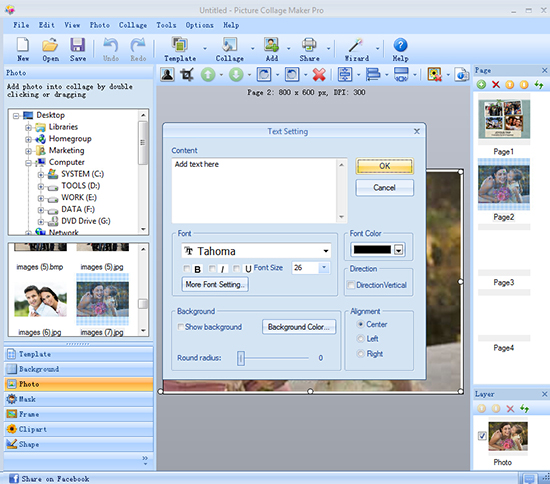 Add Calendar
Click Add →Add Calendar pane on top of window and choose exact date of every photo. You are freely to set show option, font type and color, calendar background to make your photo book much clearer. You can also add it to all pages as you want.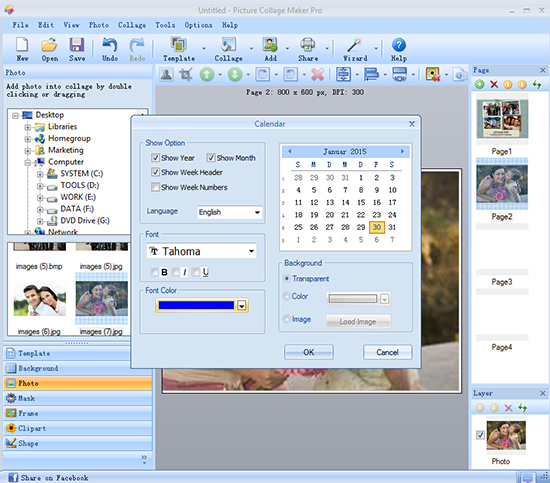 Step5. Save and Print
Once you have finished your work, you can save all pages as pictures and print them out to bind them together in a book. Click File →Print pane on top of window to print them out. You can preview all pages first, if necessary, resize or adjust their position, size or orientation to get your last satisfaction.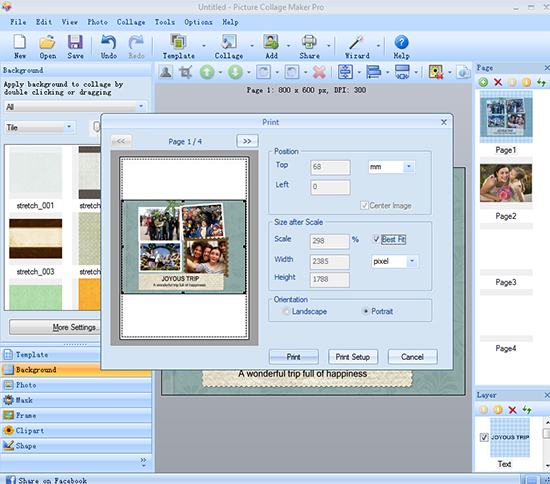 A high-quality and one-of-a-kind custom photo book has finished within these simple steps. When your family and friends see your amazing work, they will love it very much because it helps them feature some truly special days that they want to keep in mind forever.