How to Make a GIF on Mac in Minutes
Have you been wishing you could make something that's unique, memorable and amusing to surprise your friends? Do you want something that may be a bit of fun and stands out to make your social accounts pop? Or whether you are searching for some cool elements for your website? Then an animated GIF is never a bad idea. It's great fun and great for a simple presentation or to impress your friends.
Chances are that you have an idea stewing in your brain, but you just don't know where to start. Not to worry. This super simple tutorial will guide you how to make a GIF in just a few minutes with an easy and quick GIF maker on Mac.
Add Photos to Make a GIF
Basically you launch the app, then choose your favorite photos or short videos to GIF. PicGIF accepts a number of different file formats. You can make a GIF from hundreds of image formats and almost all common video files. Here we discuss how to make a GIF from still photos.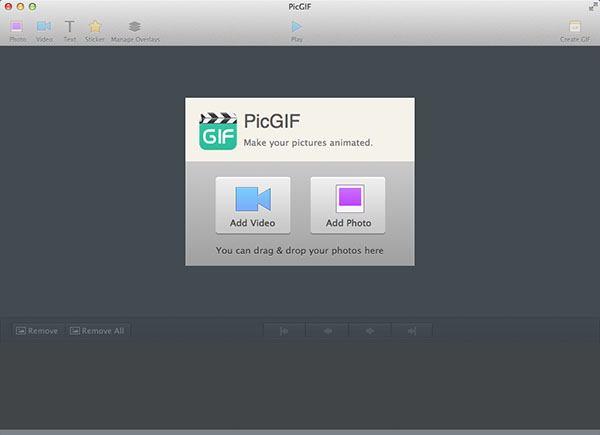 Optimize Your GIF
Once you've got your photos, you need to decide how your GIF will play. There're some optimizations you can do within the GIF maker before you output your animation. One important thing to do is to choose the correct aspect ration for your images. You will also be given access to set the fill mode, speed, frame delay and play sequence on the same Properties panel at will.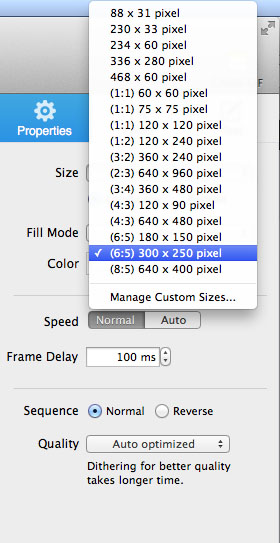 Add Text to Your GIF
You probably want to write out your ideas or build up your GIF with some descriptive captions. So just go ahead to add text to make an impressive GIF. Click the Text toolbar on top of window, and then you will be amazed at the number of text fonts, and the wide choices of text effects that were available in PicGIF. Free to set text style, size, and shadow, etc.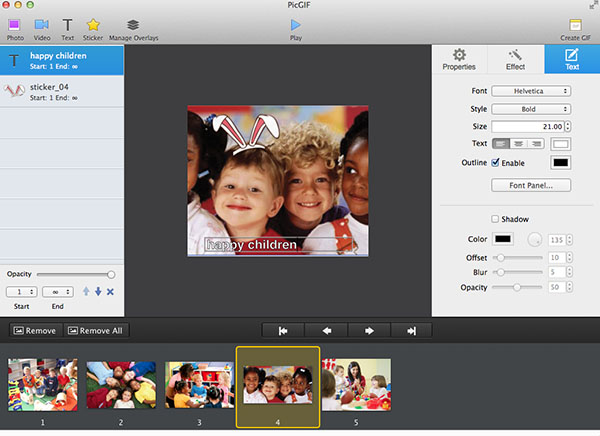 If you like, you also have options to add stickers to touch up your GIF or apply popular filters and adjustments to fine-tune the images. The overlay management is also achievable in this GIF maker tool.
Save and Share Your GIF
When you think you've got a winner, click the Create GIF button and the app will show you a preview of your creation that you can directly share via Tumblr, E-Mail and iMessage to impress friends, or simply save for later use.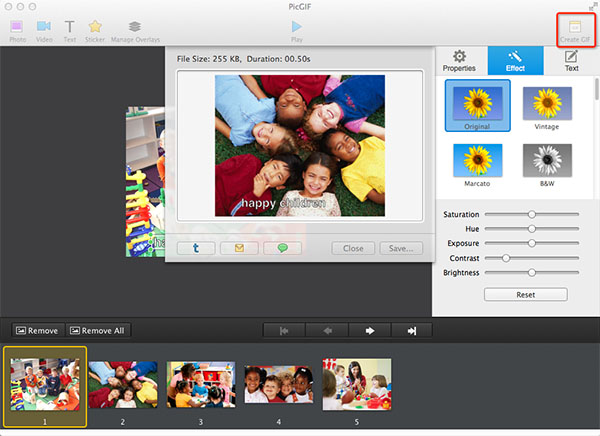 By the end of this comprehensive guide, you will master how to make a GIF in just a few minutes. No matter you are going to make a GIF just for fun or for any other important presentation, the results delivered by PicGIF are good enough.