Create Digital Scrabook under Favorite Scrapbook Ideas
You may want to leave the mess of traditional scrapbooking behind and create a digital scrapbook under your favorite scrapbook ideas in minutes. You may also thought of compiling your loved photos into scrapbook albums that are perfect for organizing photographs.
Luckily, Picture Collage Maker will inspire you to have scrapbook ideas on making fantastic digital scrapbooks from ordinary photos with a few clicks. In the following you will see some simple steps on creating scrapbook albums.
Step1. Pick Template
Launch Picture Collage Maker and pick a scrapbook template you like best.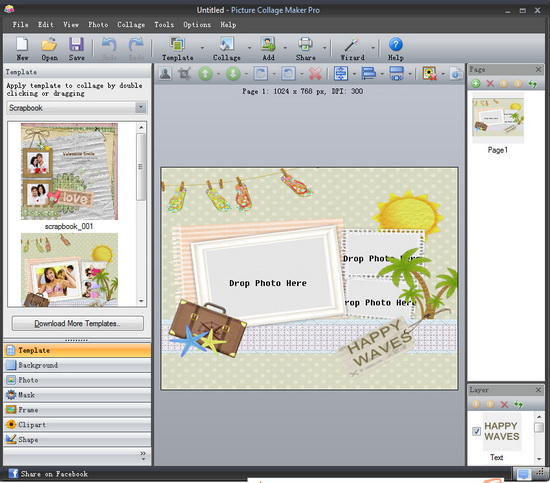 Step2. Add Photos
Click Add pane to import photos into edit area by double clicking or simply dragging.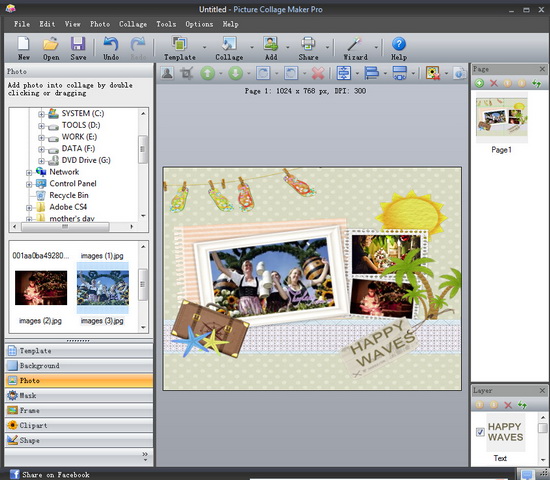 Step3. Add Embellishments
Here you will find hundreds of digital scrapbooking supplies like text, frames, background and more to share and preserve your memories.
Add Text
Click Add → Add Text pane on top of window to add pivotal words you want to say. You are free to set the text font, size and color, etc.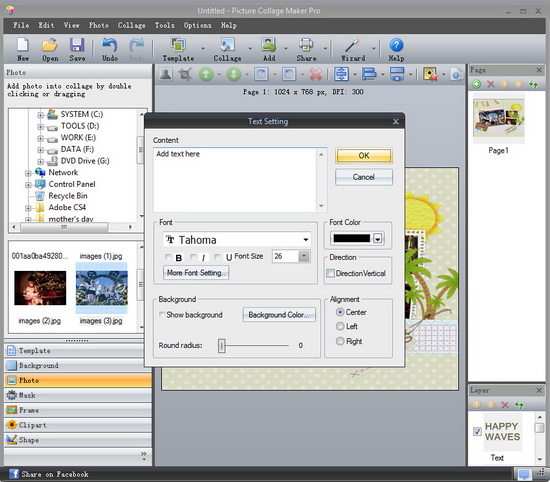 Add Frames
Open Frame pane on the left and then you see two kinds of frames - Picture Frame and Color Frame, which will help you make a unique scrapbook album. Select a photo in the edit area and then apply favorite picture frame or color frame to it.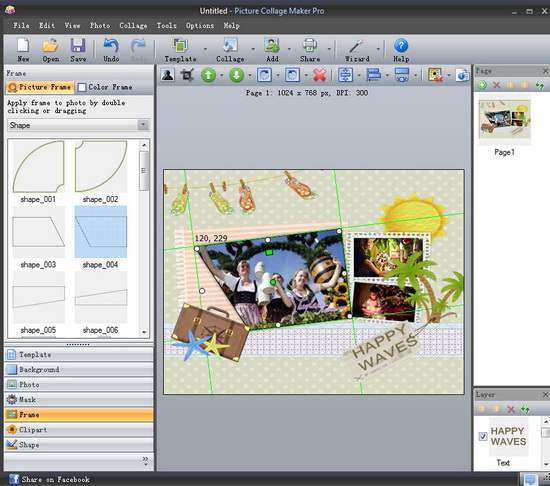 Set Background
Click Background pane and choose one pattern you like best on the left. There are other two options in More Settings, including color fill and image. Free to adjust them based on your own preference.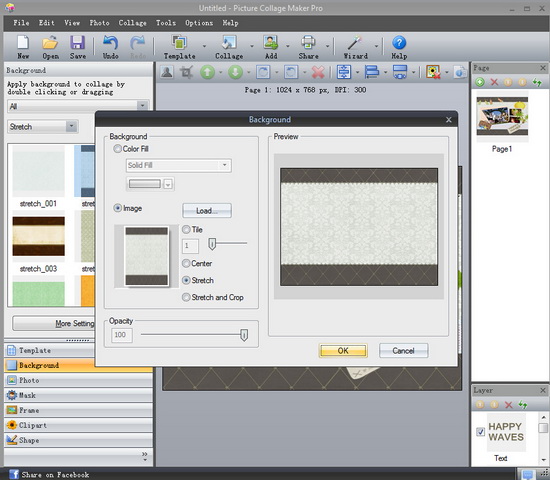 Step4. Save Scrapbook
Click Save pane on top of menu and type your own file name to store the current scrapbook as scrapbook album for future using.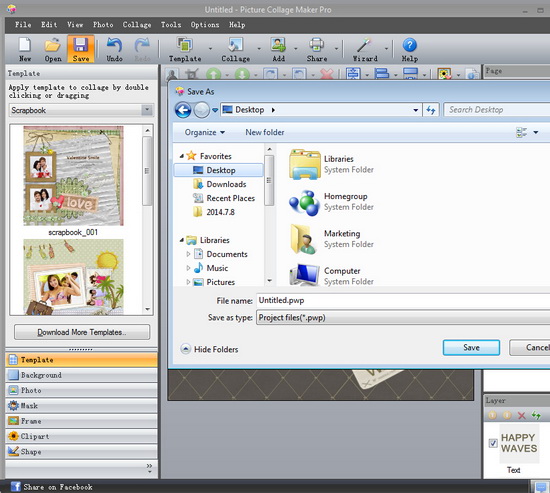 These are really simple steps on making digital scrapbook. This software, Picture Collage Maker, dedicated to helping you suit all your scrapbook needs under your favorite scrapbook ideas.