Useful Collage Mask Tips
The aim of this article is to provide guidance on how to apply mask to your photos with easy-to-use Picture Collage Maker.
Lots of mask types provided in the Mask Dialog List, including circle, irregular, rectangle and shape. These gray masks are usually used to decorate the edge of photos. In short, they will give you a fast access to customizing your photos in a unique way. Now free download Picture Collage Maker and check the following useful mask tips to create a beautiful photo collage.
Add Mask to Photo
Choose one photo to begin to apply your favorite mask type by directly double clicking or simply dragging. If you don't choose one photo in the first step, the effect of double clicking will be invalid. A dialogue box will appear in front of you, saying "Please select a photo to begin". However, dragging a mask to the edit area is also available.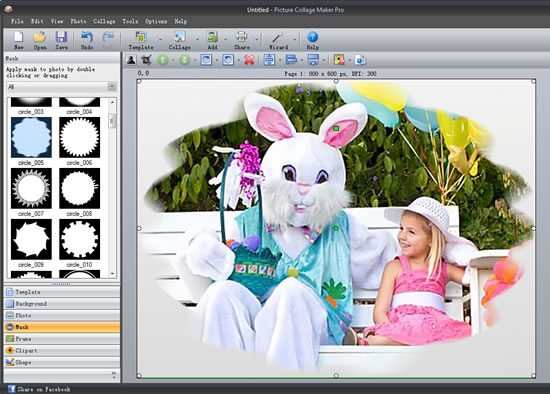 Import Mask
If these masks provided in Mask List can't meet all your needs, you can click Options on the top of window and then click Import Customize Mask to import additional masks from local disk.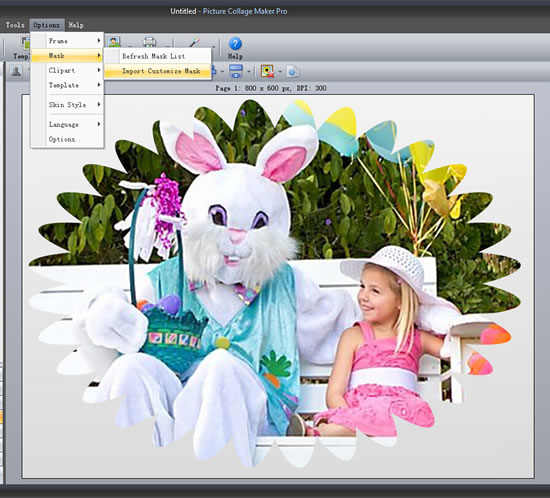 Note: Masks are required to be Grayscale images which are black and white. Black stands for transparent while white stands for opacity. Your photo will show itself in the transparent part. What's more, only jpeg format is available.
Remove Mask
Suppose that the mask applied is not satisfactory, you can remove it. One way is to click

icon and then click Clear Mask to remove the previous mask. The other way is that you can right-click on the photo and then click Clear → Clear Mask to remove it.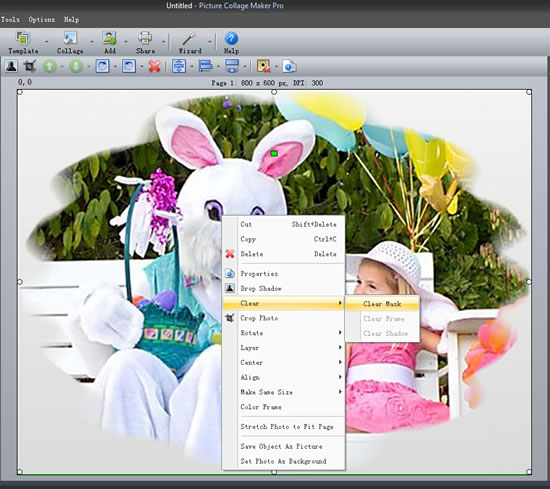 >
Frame and Mask Tips
May these entire mask tips mentioned above will help you customize a unique photo collage! In addition, it is worth reminding that frame and mask can't work simultaneously on the same photo. That means that if one effect is applied, the other one will vanish.