Getting started
Photo collages are becoming popular, and making a personalized photo collage is easy with user-friendly software that allows you to display these photos in a creative, interesting way. They help us remember people, places and good times. Picture Collage Maker Pro comes with a library of professionally-drawn templates that offer you a wide variety of photo layouts and backgrounds for your collage. It offers various modes to users, so that you can use it according to your proficiency.
Download and install Picture Collage Maker Pro. After you install and click on the Picture Collage Maker Pro icon, then you can find templates for Calendar, Greeting Cards, Layout, photo album, etc.
Select a Template
When you make a photo collage, the template window will pop up, you can find templates for any occasion, such as Birthday, Easter, Christmas, Thanksgiving, Wedding, etc. Select the one you like by double clicking the template to the collage. If you like none of the template, you can even start from scratch and design your own. After you choose an image from a category, the image will be loaded on to the Picture Collage maker pro editor. Then on, you can drop your pictures and edit as you wish.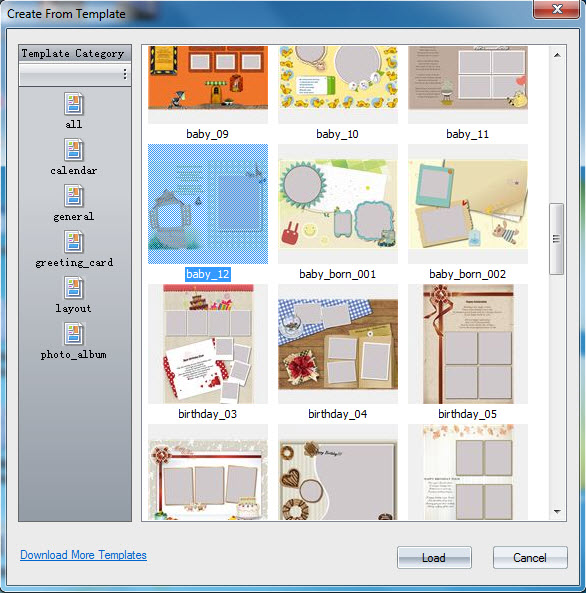 Import Photos
Click Photo button on the left of collage, select the photos from your local disk and add them to the collage area, or you can simply drag and drop photos from the left to the templates.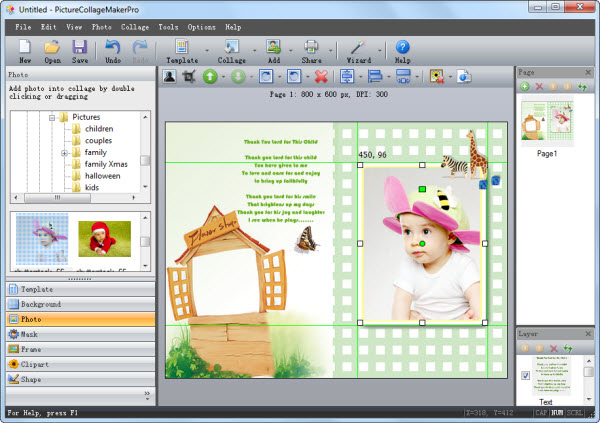 Add Embellishment
You can personalize your photo collage to make it more unique. With this digital software, you can extend your creativity to the most. You can change the background, apply frame, mask clipart, etc. of the templates.Besides, it also allows you to add text for titles, personal anecdotes to more attractive.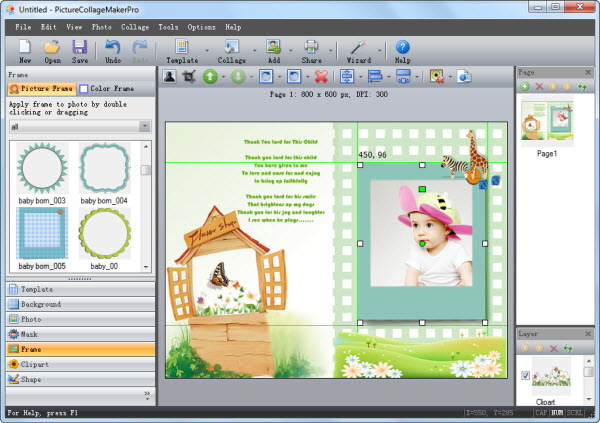 Save and Print
Once you finish the photo collage, you have several options. You can save your project for updating, you can print it and send out as a gift, you can save as pictures or email to your friends, you can even save it as wallpaper, etc.