How to print collage
Print collage
Click Print toolbar button to print your collage directly.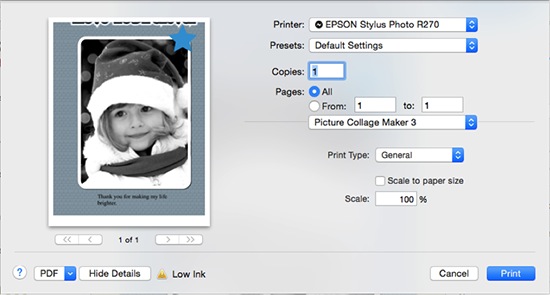 Make print settings such as Printer, Copies and Pages, etc. to suit your needs.
Tip
1. Choose the Print Type as Tile, and then you can print more than one small collage in a piece of paper.
2. Check Scale to paper size to adapt the current collage size to print paper.
Related Topic