Award
Reviews
"This is a handy tool for those who wish to create greeting cards themselves! "
- Soft32
"Greeting Card Builder seems to have almost all it takes to become a great tool to work with around holidays or when a special event requires a card.It is a great tool."
- SoftPedia
Greeting Card Builder
Specifically designed to create stunning photo greeting card for Birthdays, Anniversaries, Thanksgiving, Christmas, Easter, New Year, Valentine's Day, or any occasion.
Version: 3.2.0
Platform: Windows 8/7/2000/XP/Vista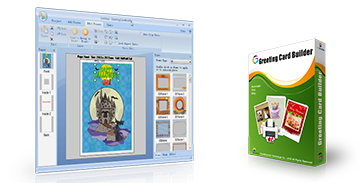 Addon Greeting Card Templates Pack
Buy Greeting Card Builder

($29.90)

Download Greeting Card Builder (Free Trial)