How to Send Card via E-mail
Send Email
Click the Export toolbar button. Press E-Mail tab in the popped up export dialog box.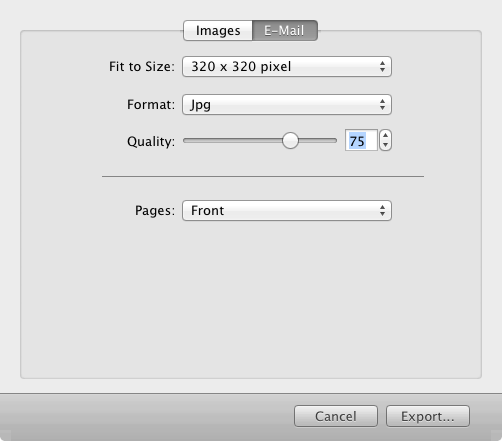 Set the export image dimension using Fit to Size combo box.
Set Format (Jpg, Tiff, Bmp, Png or Gif) bellow.
Grab and drag the Quality slider to set the card outputting quality. Or adjust it using the stepper control right side of the slider.
Page setting is available. Set Pages using Front, All Pages and Customize to email any page (pages) at will.
Related Topics: