How to Set Your Card Background
Background Setting
Click the Background toolbar button. The background dialog box pops up.
Color Fill
In the background dialog box, select Color Fill to fill the background with specified color. The color fill type can be set as Solid Fill, Gradient (Top to Bottom), Gradient (Left to Right).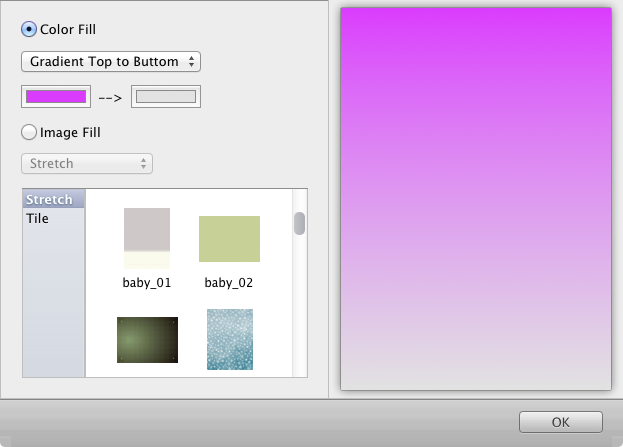 Image Fill
Select Image Fill to fill the background with images. Choose images in the image thumbnail list, and set the image fill type, like Tile, Center, Stretch and Stretch Crop.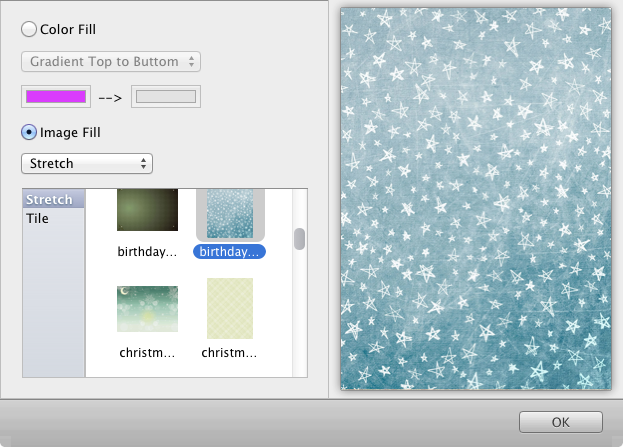 Tip:
You can preview the background at the right part of the background dialog.