How to Add Your Photos
Add Photos
Click

in the upper left to open the Photo thumbnail panel.
Press

button at the bottom of the Photo thumbnail panel. Or right click in the blank at the photo panel and press Add. A new window pops up as bellow: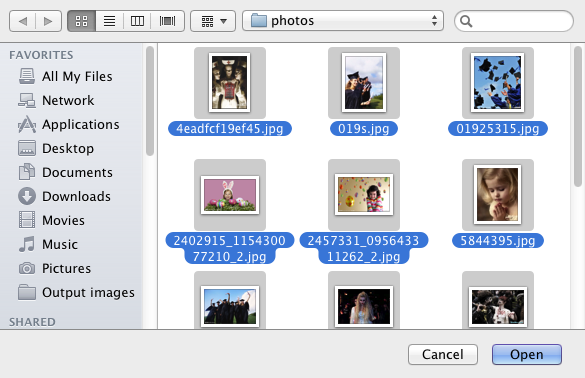 Choose photos from your computer and click Open at the bottom of the popped up window. You can see the photos you added in the photo list.

Drag and drop photo(s) to the card.
You can click

to remove the chosen photos from your photo list.
Also you can click New Object toolbar button and choose Photo Object to add blank photo object.