Endless Menu Ideas the Menu Maker Delivers
Do you run a new restaurant and look for a good menu design? Or are you already a restaurant owner who would like to update your menu or create a whole new one? Since the restaurant menu is important for drawing in customers and communicating all information your customers need to know, it should be informative but simple and easy to understand and pleasing to the eyes.
Usually, it would be a tough task if you create a menu from scratch without any photography skill. But Publisher Plus, a super easy and quick menu maker on Mac, takes the guesswork out of menu making. It provides a variety of well-designed menu templates to suit any restaurant theme. Whatever your inspiration, this menu maker gives you endless menu ideas and lets you create your very own restaurant menu design in just 4 easy steps.
1. Choose a Menu Template
Launch this menu maker on you Mac, and hundreds of templates will come into your eyes first. Click Menus category and browse through the available menu templates to find one that best matches the style of your restaurant. Double click to open it and then start to customize to your own.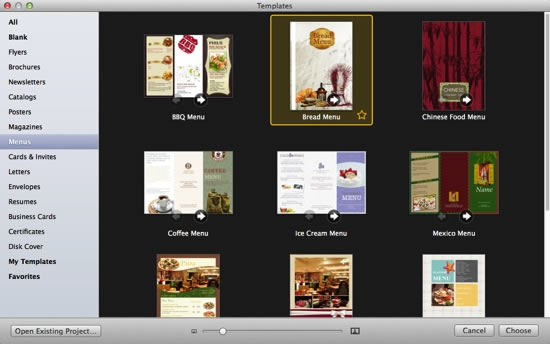 2. Add Information of Your Restaurant
Double-click the editable text boxes to add the name of your restaurant, menu items, descriptions, and pricing. Consider highlighting the name and using bold fonts for item names and prices. Customize text style, color, size, margin, columns, etc. on Text panel as you need.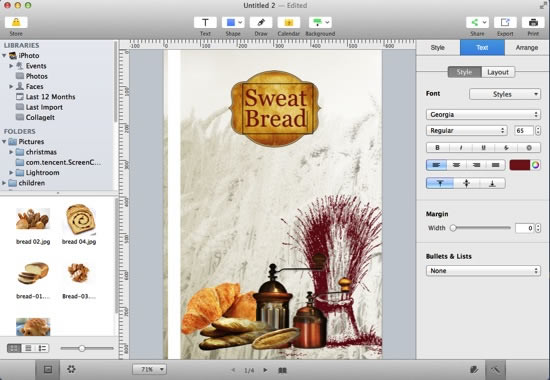 3. Add Pictures Showcasing Delicious Dishes
Add your own pictures of restaurant dishes. This menu maker gives an easy access to iPhoto, Aperture and your Finder. Select a picture you want to include and add to your menu with drag & drop. Also you can choose beautiful clipart inside the app and with the option of searching online images.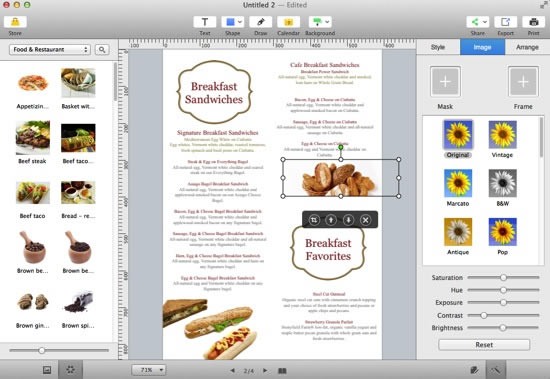 4. Finish Your Menu Design
Once you've finished your menu design, you can share it online for your customers to see, or you can save a copy to print at home!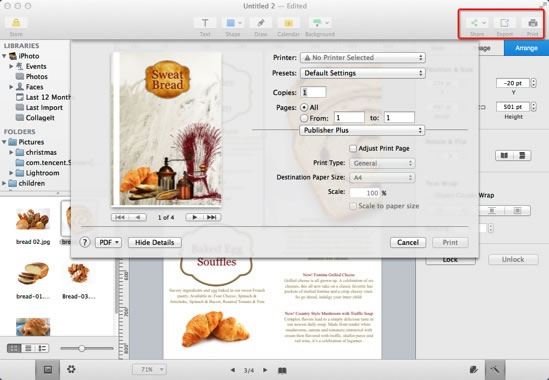 Whether you own a coffee shop, steakhouse, cafe or offer fine dining local dish, a wide collection of restaurant menu templates included in this menu maker will ensure your menu is a memorable first impression and help you put your restaurant on the right track!
Related Articles