How to choose template
Choose a template
Launch Picture Collage Maker 3 and you'll see a template window appear as below after a welcome page: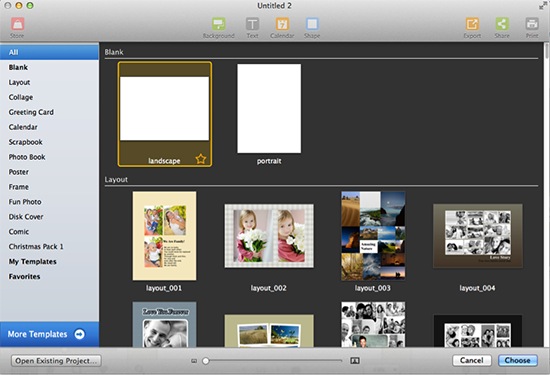 Choose a template from 140+ deluxe templates to start your collage.
Select a template, click the hollow star

 on each template to mark the template as Favorite. Next time you can find it quickly in the category of Favorites on the template window.
Select a marked template in Favorites, click the solid star

 on it to delete it from Favorites.
Tip
With the full version of Picture Collage Maker 3, you can click the store button

to download all 130+ extra templates for free with your Apple ID.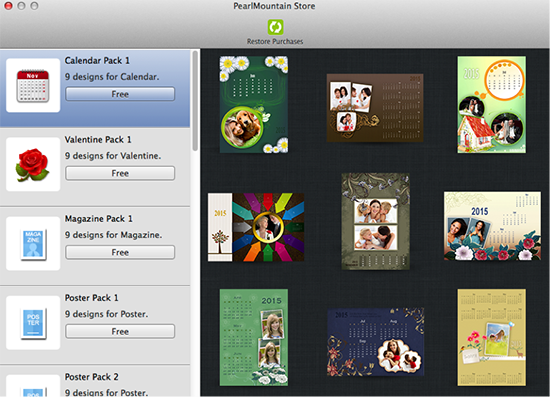 Click each icon of the pack to show all its templates.
Tip
If you lost your templates for any reason, you can click to restore your templates without paying again. If you encounter a network failure while downloading, you will not be charged for a re-download either.
Related Topic