How to set page size, orientation and page margins
Set page size and orientation
Click

 on the right of bottom to show Page inspector, and set Page Size and Orientation for your collage.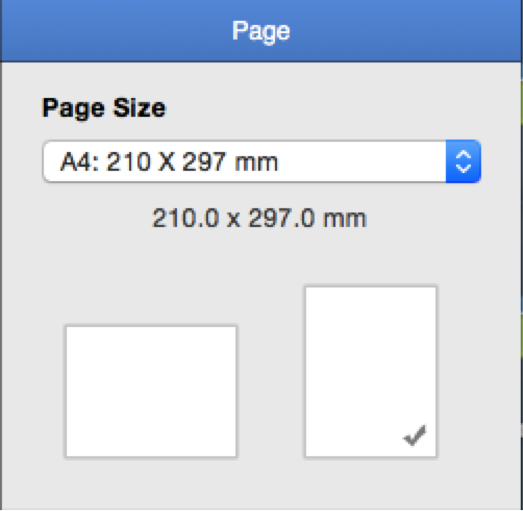 Click Page Size combo box to choose a size you need. You can also click Manage Custom Sizes… to customize collage size and DPI you need.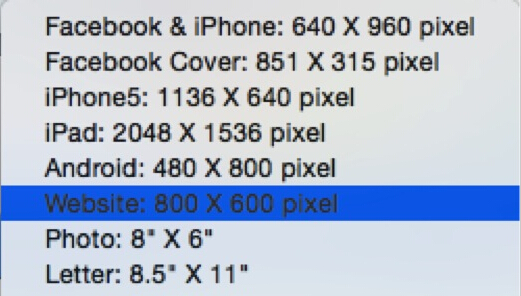 Click

button to add custom sizes, and Picture Collage Maker 3.5.0 for Mac will save the sizes you set. Next time you can choose your customized sizes in Page Size combo box directly.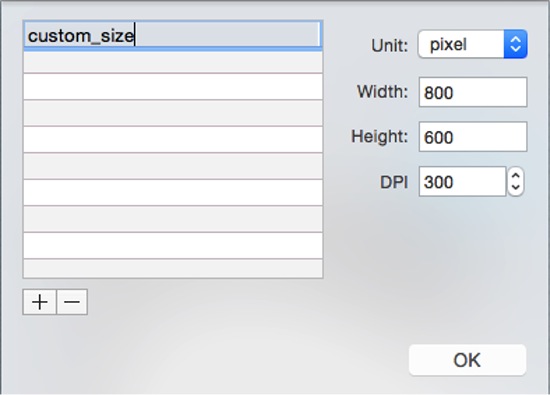 Click

button to remove custom sizes in the size list.
Set orientation of the page by clicking the Landscape, or Portrait tab as you wish.
Set page margins
Input margin properties to adjust collage margins on Page Margins inspector.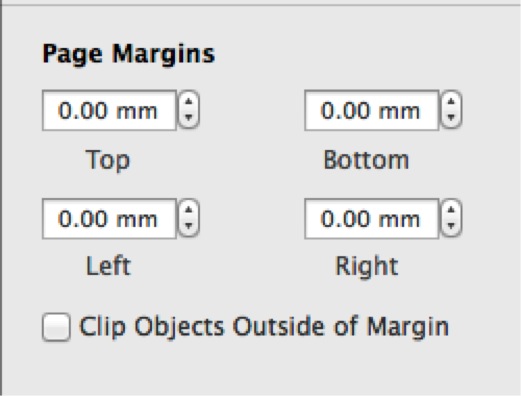 Check Clip Objects Outside of Margin to clip objects outside of the setting margins.
Tip
Click menu View->Show Margin Box to show the margin line on the page for your comparison.