How to set background of collage
Set background
Click Background toolbar button

on the top of window to set background of your collage.
Click Color tab to fill the background with specified color. The fill type can be set as Solid, Gradient, and Advanced Gradient.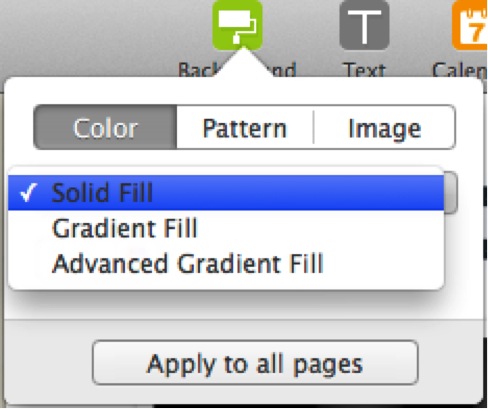 Solid Fill allows you to choose a single color you like best for the collage.
Gradient Fill color allows you to choose two colors for the collage. You can use the angle control to customize color gradient.
Advanced Gradient Fill provides richer color gradient that allows you choose up to eight colors for the collage and you have options to set the gradient as linear or radial.
Click Pattern tab to fill the background with Tile and Stretch pattern. Choose your favorite background pattern in the pattern list and you can preview the background instantly on collage.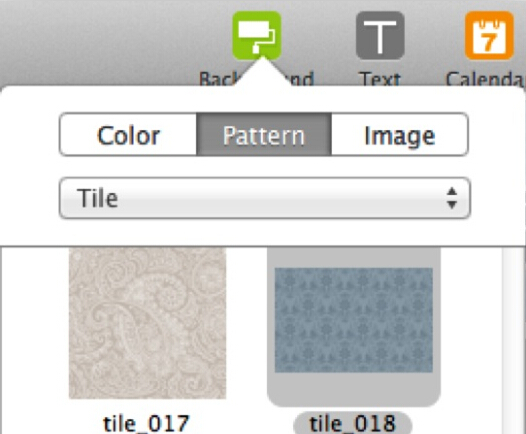 Click Image tab to select your own images as background. You can set the background scale as Tile, Stretch, and Fill.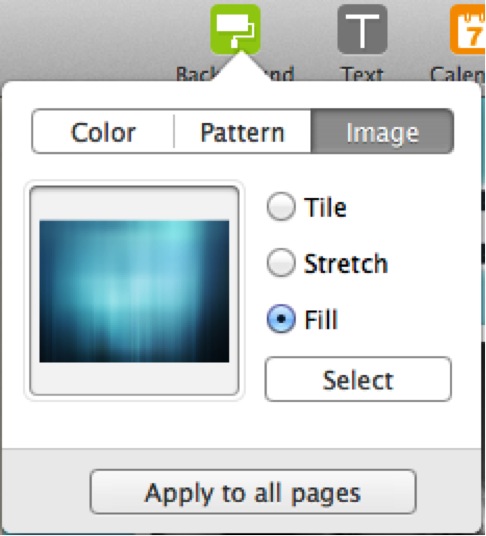 Tip
You can preview background instantly on collage in the editing area.