How to add photos to collage
Add photos
Click iPhoto or Aperture, etc. under LIBRARIES category on the left to add photos from iPhoto and Aperture, etc. directly.
Click a folder like Pictures under the FOLDERS category to add photos directly from a specific folder on your computer.
Open Finder by the side, drag and drop any additional folders here.
You can preview every photo on the lower part of the photo list panel on the left.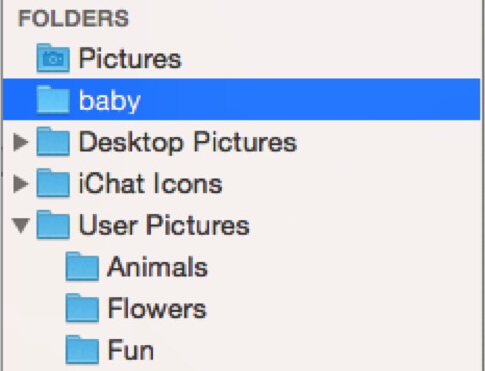 Click three buttons

 to switch the preview methods.