How to add clipart to collage
Add clipart
Click

button to show the Clipart list. Drag & Drop a clipart to add it on the collage.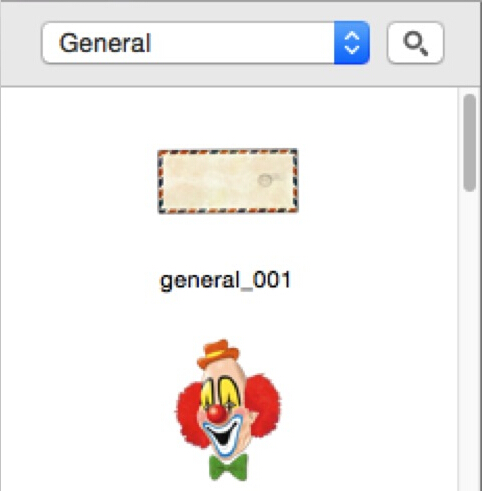 The clipart is arranged into several categories: Animal, Baby, CD, Clothes, Comic, Decoration, Flower, Food and more. Scroll down to preview all clipart in the Clipart list.
More categories of clipart will be available after you purchase additional template packs in the template store.
Tip
1. You can search more images on the Internet inside the app.
2. You can also import your own images as clipart from local folder.
Related Topic