How to add calendar to collage
Add calendar
Click Calendar toolbar button

on the top of window to add a calendar in your document.
Customize your calendar on Calendar panel on the right.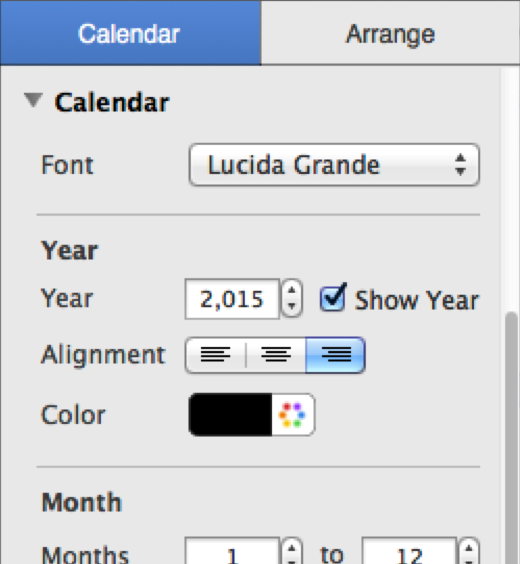 Choose your favorite calendar font in Font combo box.
Set Year, Alignment and Color on the Year inspector.
Set month Count, Space, Alignment and Color, etc. on the Month inspector.
Set the display of day Space, Text & Background color, etc. on the Day inspector.
Check Weekday and Adjacent Day to fill its text & background color.
Tip
Click System Preference->Language & Region->First day of week to set the first day of every week to fit your personal habit.
Related Topic